Past
Grace Care Management was founded in 2001 as a company with a unique mission to serve the elderly and those in need of professional advocacy in San Diego County. As Grace Care has grown to include not only care management but also non-medical caregiving services, we place special value on training and mentoring our extraordinary staff.
Present
We continue broadening the scope of our professional services by working with a collaborative team of social service, rehabilitation and mental health professionals to enrich our innovative model of care. Our advisers include physicians, advanced practice nurses and allied health professionals dedicated to the highest values in health care.
We believe that everyone facing the challenges of chronic illness and aging, or an extended period of recovery and coping, deserves support and special care. As our health system continues to evolve and adapt to meet the challenges ahead, our elders and all those with increasing needs for care will require more professional support during their journey. It's important that we meet them where they are and create communities of care to protect, surround and nourish our most vulnerable.
Future
Grace Care continues to lead the way in collaborative home and community based care models, which honor the whole person.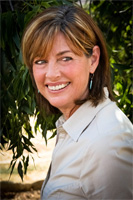 Cindy Hasz, LVN, CMC
Certified Geriatric Care Manager
CEO/Founder
Cindy Hasz is the founder of Grace Care Management in San Diego, California. She founded Grace Care over ten years ago and has a reputation in the elder care community as a skilled and dedicated patient/family advocate. A Licensed Vocational Nurse since 1977, Cindy's nursing career has been spent doing geriatric nursing at all levels of care. From hospital to rural home care, she brings a special level of creativity, dedication and love to those she serves. She became certified as a Geriatric Care Manager (CMC) through NACCM in 2008. Cindy is also a well-published health care journalist who wrote the first eldercare column on the internet through "American Reporter."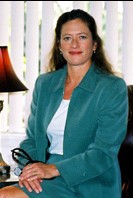 Elana Marceron, RN
Nurse Care Manager

Elana Marceron, RN has served as a Geriatric Nurse Care Manager and Consultant for Grace Care for several years. She also works as an in-patient case manager for a mid-level sized managed care group in San Diego and is the owner of Professional Legal/Med Consulting, Inc. Her expert knowledge in patient advocacy and case management brings a unique ability and skill to bear in serving our clients in the dynamic and challenging home care environment. Her areas of expertise span a multi-specialty spectrum including: medical/surgical, oncology, orthopedics, pulmonology and geriatrics and home health. With over 12yrs supervisory experience in home health care, she is a knowledgeable and successful liaison with community health care providers.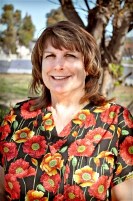 Mindy Waldhauser, MA
Mindy joined Grace Care Management as an Assistant Care Manager in 2005 with experience as a Medical Assistant for multiple physician groups in North Inland San Diego County.  Mindy has become an invaluable member of our team and is a wonderful facilitator for integrated care delivery between multiple home and community based providers.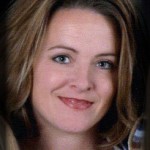 Kimberly Buckley
Office Manager
Care Coordinator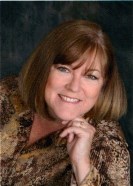 Shelley Schwaesdall
Administrative Assistant
Human Resources