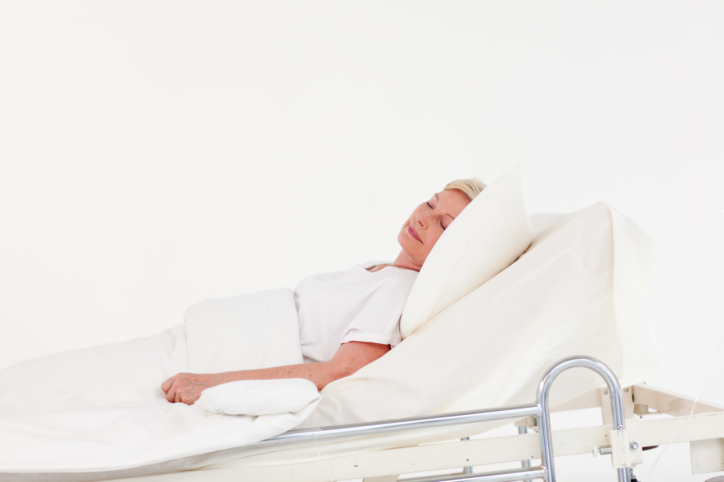 By: Cindy Hasz, Geriatric Care Manager
Geriatric Care Managers specialize in the delivery of care and not just the illusion of care. Many in the "elder care industry" specialize in the appearances of care rather than care itself. Granted, it's hard to deliver substance when insurance companies only reimburse for delivering the minimum standard of care… if that. Take the instance of rehabilitation for post-stroke elders.
If you have an elder loved one who has suffered a stroke and they've come home after hospitalization no doubt they will either be attending outpatient therapy or be having visiting therapists through a "home health" agency. Your home health therapists as wonderful as I hope they are will not be able to stay long per MediCare regulations.
Unless your loved one makes what is considered significant "functional progress," (a subjective metric to be sure) they will be discontinued rather quickly. Even if they make what the therapist thinks is "significant progress," home health is not designed to actually take the patient to the next level of their rehabilitation. One therapist I was speaking to recently said that they're goal is just to "tweak" their home health patients. That comes as a real surprise to many patients and their families who expect substance and not tweaking.
Medicare used to be able to stay in place longer while the patient was making good progress but now MediCare cannot afford to pay for this longer-term rehabilitation. From what Geriatric Care Managers see on a regular basis in the community, they're even having problems providing adequate short-term rehabilitation!
The length of time that home health agencies will stay on to provide therapy varies somewhat however three times a week for a few weeks to a month is not unusual. This simply does not give the stroke patient the best shot at recovery of their optimum function.
Clearly, stroke rehabilitation takes longer than a few weeks. Stroke patients can continue to make good progress for months to literally years after the event with the right help. A broad body of clinical research has been gathered over the past two decades showing that the brain has far more capacity for healing or "neural plasticity" than was previously thought. I have many stroke patients that have continued to recover function years after their stroke. They have achieved their true optimum function and highest possible quality of life due to skilled advocacy, intervention and private therapy.
There are options. You can call us for help in getting the skilled assistance you and your loved ones deserve.
By: Cindy Hasz, Geriatric Care Manager
Anyone who knows eldercare will tell you that as necessary as medical professionals are in providing care to our aging loved ones, non-medical caregivers are the foundation of any home care team. In an industry that is unregulated by any governmental agency, it is critical to have the right persons taking care of your loved one at home. It is equally important to have those caregivers overseen and managed on a daily basis.
Oversight of caregivers in the home is minimal, even with the best home care agencies in San Diego. The supervisory staff is just not able to get around to see all of their caregivers on any regular basis no matter what you are told. The caregivers who are for the large part alone with your loved one, need to be very dedicated and skilled individuals. These caregivers need to be chosen and trained carefully. Even then, they cannot function well without the support of a knowledgeable team. No caregiver is an island… at least they should never be. Systems need to be set up in the home to support and direct care. The care of your loved one needs to be monitored offsite daily by qualified individuals.
It may come as a surprise to you but this is far above the community standard of care currently given by San Diego caregivers and caregiver agencies, however it will not stay that way for long.
As more and more savvy sons and daughters understand the importance of keeping a watchful eye on the people caring for their mothers and fathers, they will insist that the caregivers they hire to provide care to their very vulnerable loved ones are supported, directed and held accountable by qualified individuals.
Even though providing custodial care in the home is a "non-medical" model, given the multiple chronic illnesses that plague most elders, caregiver agencies with built in oversight by health and human service professionals are quickly becoming the new community standard in San Diego.