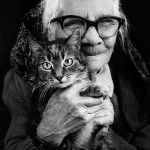 Geriatric Care Managers are guides for the aging journey. These nurses, social workers, and other allied health professionals are experienced in elder care and have a special skill set to help you and your family understand the various challenges of aging.
I like to compare having a Geriatric Care Manager to having a guide to help you through an unfamiliar country.  Your guide knows the best way to get where you're going and the safest, quickest way to get there.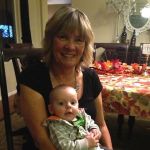 Grace Care has had the pleasure of having Peggy Kershek on staff for three years now and we never tire of seeing her smiling face and being around her warm energy.  Peggy has cared for a gentleman during her time with us who is very near and dear to all of our hearts and they have made a great team.  As you will read, she has been helping others for almost all of her life and continues to give back through her work and volunteering in the community.
As we approach the holiday we thought it was a wonderful time to share Peggy's story and express our thanks for all that she does.  We hope you enjoy meeting another one of our wonderful San Diego caregivers!