According to the CDC, from 1999 to 2014 opioid prescriptions have quadrupled and over 165,000 people have died from prescription opioids.
Some of those 165,000 people are the elderly who have been over-medicated with opioids. The elderly have a very different and diminished ability to metabolize pharmaceuticals and this is not always taken  in to proper account.
Improper pain management, whether over medication or under medication is the genesis of much suffering for the elderly with chronic pain.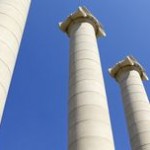 Home sweet home. Most of us want to stay home when we are sick and even more as we get older and need care.
Unless there are extenuating circumstances, we certainly want Mom and Dad to stay home and be well cared for instead of seeing them have to go into a nursing home, assisted living or board and care facility.  However, as our loved ones age most of them have some combination of chronic illnesses that present constant challenges. Sometimes they need some help in managing their health issues.