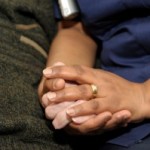 San Diego caregivers are the single most important link in providing quality elder care for our clients in the home.
While medical and geriatric professionals are important to navigating the difficult obstacle course that is chronic illnesses, the only ones in the home of dependent elders on a regular basis are usually the care givers. Whatever plan is laid out by the doctors, nurses, social workers and even family, most of the time, the care giver is the one who is actually onsite with the elder and has to execute the plan.
That is a lot of responsibility. At very least, the caregiver is the only one who can notify the family, the doctor, the geriatric professionals that the plan is not being implemented or simply isn't working!
Our Geriatric Care Management practice works with increasing numbers of brain injury patients. This past Saturday I attended a San Diego Brain Injury Foundation seminar and hearing the stories of various people present who recounted their stories really touched me.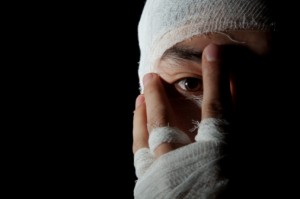 Several stroke victims shared their struggles and achievements. One young man, a traumatic brain injury victim, shared his journey with us and in the presence of these very brave souls, I felt humbled and inspired.
According to San Diego Brain Injury Foundation, brain injury affects over two million people each year. These injuries occur every 23 seconds. Over 11,000 people-survivors and family members- are affected by brain injury each year in San Diego County.
The causes of brain injury include: motor vehicle accidents, military related injuries, falls, sports injuries, industrial accidents, strokes, aneurysms, tumors and illness.
Geriatric Care Managers work with brain injury patients to support their home care, their medical care plan and their rehabilitation goals. We function like coaches and personal advisers to both patient and family. Unlike home health which can only visit the brain injury patient for a short time post discharge from hospital, Geriatric Care Managers are in for the long run.
There is so much support available for those in San Diego recovering from brain injury. Call SDBIF or visit their website at www.sdbif.org for more information.
By Cindy Hasz, Geriatric Care Manager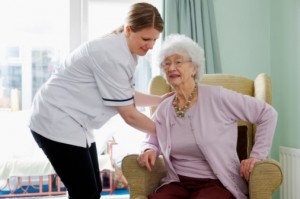 Geriatric Care Managers see many, many elders who are harmed by what we call "polypharmacy." Seniors are particularly vulnerable. Unintentional drug overdose is the second leading cause of death among seniors according to the Centers for Disease Control and Prevention.
"Falls, depression and insomnia should not be overlooked," says Dr. Barbara Krantz, medical director for the Hanley Center, a west Palm Beach based addiction treatment and recovery center.  She says these often are signs that elders are not taking their medications correctly or have too many medications or the wrong combinations of medications. It is not unusual for elders to have 7 – 15 different medications prescribed by different doctors. This is a recipe for disaster.
Dr. Krantz says that senior adult admissions in centers like Hanley are up 450% since 2000. Some of the elderly are on so many different medications, along with opiod pain killers and anti-anxiety medications like Xanax, mixed with alcohol that this problem is often behind what appears as other things.
Family members and friends should pay attention to any changes in an elder's condition and report to their primary physician. Changes in appetite, weight, balance and gait, sleep habits, appearance or sudden mental confusion, etc. are signs that something may be amiss in the medication regime or that opioids and/or alcohol are being added to the mix.
If you are concerned about changes in your loved ones medications and/or behaviors, call a Geriatric Care Manager to help.